Ninja vanish! Have a little one who likes to sneak around? Send a professional ninja to train them in the ancient arts of Ninjitsu. Whatever colour you choose, you can be sure it will be the best fun you may never see!
Or
With our Pirate Party it's fun on the high seas with our classic pirate characters. The kids will hunt for treasure, learn how to talk like a real pirate, dance the pirate jig and walk the plank. We'll paint their faces and even fight crocodiles just like Captain Hook did. The finale is a battle with the evil pirates who have stolen our treasure!
If you don't see your Ninja or Pirate or cowboy, don't worry! Call us: 323 891 65 38!
We are always adding new and exciting characters!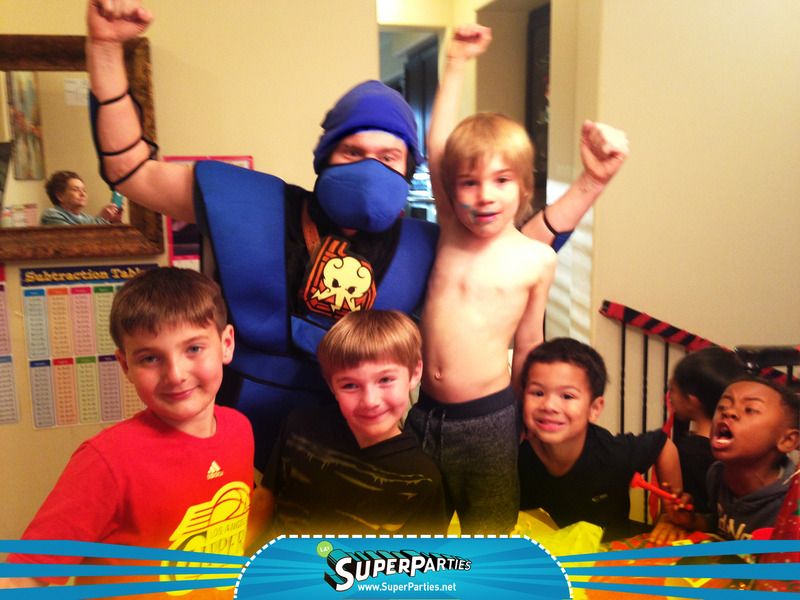 Save money and time with our great value package deals! Call us on 323 891 65 38 to work out the best package for your party, and book today!
If you have a discount coupon just let us know on the phone and we'll arrange your special price.
Standard Party Package:
Our standard party package prices start from $160* for a 60 minute show.
Or you can choose the amount of time and number of characters for your party:

*Prices may change depending on factors such as the age group, character, number of children and location. Please call Super Parties on 323 891 65 382 to confirm packages and prices are suitable for your needs and to work out the best package for your party, and book today!